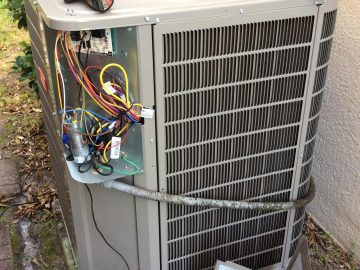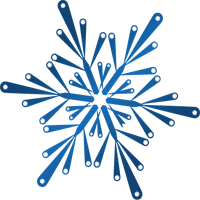 Air Conditioning
Repair • Replace • Maintenance
Repair
We provide our clients with all aspects of HVAC services for their central air A/C systems. We will fix any faults and issues with your comfort system in a timely manner. Our highly experienced HVAC techs are the best in the industry. With ever changing technology our techs spend a lot of time with top manufacturers to hone their repair skills. Vortechs Heating and Air is here to meet your every comfort need so you can have no worries about your comfort!
We will provide you with the best diagnostics and repairs in the industry. Our technicians use the best diagnostic tools that are present in the HVAC industry. At that time our service pro will present you with the options to cure your air conditioner system ailments. We only use the best products in the heating and air conditioning industry.
We have options to fit every budget!
We provide all the materials and services that you will need to get your air conditioning system back working to manufacturers specifications. All of our pricing is up front with no hidden fees and are at a flat rate so their is no surprise at the end of our visit. WE DO NOT CHARGE you for any services that you have not approved.
Our service professional will answer all your questions. Vortechs guarantees all of our quality work and we provide amazing warranties for all our services. Our warranties are the best in the industry and tower over our competitors. You won't get better service elsewhere. We always stand for doing our job right the first time and at the highest level. We understand people value their time, money and their comfort!
All you need to do is contact our representative via phone or email and describe what is your issue. We will consult you and provide with a window of time that works best for your schedule. Our expert will visit you at the most convenient time for you.
Replacement
We provide our clients with exceptional air conditioning installation services. Our staff is continually training with the most major manufacturers and their improving technologies. It is extremely important that we stay on top of the ever changing world of technology as it has improved the efficiency and operations of the new air conditioning equipment built today.
We provide all the materials and equipment that suites your comfort needs. All of our pricing is upfront with no hidden fees. Our managers or comfort specialist will answer all your questions pertaining to your air conditioning installation project. Vortechs Heating and Air guarantees the quality of workmanship and also have extended warranty options too. We always stand for doing our job at the highest level of quality as we understand people value their time, money and comfort.
All you need to do is contact our representative via phone or email and describe what your issue is. We will consult you and provide you with the list of options that will suite your comfort needs. Our expert will visit you at the most convenient time for you.
Our experts also work to make sure your installation is to your 100% satisfaction! We work to fulfill our goal and give 110% to provide our clients with the most complete and thorough of ac installation services. We aim to please and our team of experts wish to share that level of workmanship with you.
Maintenance
Don't wait for your home's heating and air conditioning system to breakdown when you need it most!
Preventative Maintenance keeps your heating, air conditioning and air quality systems in top working order. Poorly maintained systems cost more in repairs as well as to operate because they consume way more energy than that of a regularly maintained unit.
Even if you don't think you have a problem – knock on wood! Your heating and cooling system can break down without warning.
We at Vortechs Heating and Air understand that even minor repairs can become costly and requesting maintenance service may slip your mind. However, know that your equipment is in good hands with our company. Vortechs stands behind the quality of our work and our Preferred Service Club Plan is a great way to stay on top of your HVAC maintenance needs. There is no need to worry yourself about remembering to set up your yearly preventative maintenance as we will make a friendly reminder call to set up an appointment to ensure your equipment always runs properly.
Air Conditioning System Types
AIR CONDITIONING SERVICES
Air conditioner repair
Air conditioner service and cleaning
High-efficiency AC installation
Heat pumps
Compressor repair
Condensate drain lines
Indoor air quality
Coil and duct sanitation
Air purification/ sterilization
Home protection: smoke alarms, co detector, whole house surge protector
Duct repair/ reroute/ modification
Whole house dehumidifier
Wifi / smartphone thermostats
Residential zoning systems
Ductless solutions
Ductless mini-split systems
Weather sealing/ home efficiency
Thermostat service
Filter replacement
Attic Insulation
Popular Questions
Until we perform a thorough diagnostic evaluation we really won't be able to answer this question. Our techs are equipped with the best tools in the industry to get your problem solved quickly and correct the first time. We do have options for every AC repair service that will fit your budget.
This is our number 1 pet peeve that we hear every single day about our competitors! Our service techs #1 job is to fix your air conditioner and resolve your cooling issues. If your system has a fault we can fix it. We have options for every budget to make repairs to your central air cooling system.
We have honestly worked on air conditioners that are over 20 years old. If there are parts available to repair your A/C equipment then we can fix it! Our goal is to provide you with services that fit your budget and selling a new comfort system is our service technician's last option for your issue.
Your A/C system's refrigerant circuit is a closed circuit and should never need "Freon". This does not mean your system won't lose refrigerant. Air conditioners are mechanical and can acquire leaks in the refrigerant system. Our techs are highly trained in refrigerant circuit leak repairs to prevent against loss.
Every new air conditioning installation renovation project requires a lot of expertise, knowledge and planning. No 1 home is the same as the next and the requirements vary. Our highly trained comfort specialists have the knowledge and expertise to guide you in the proper system to meet your needs. A professional air conditioning system installations vary from $4000-$15,000.
Depending on the required application and products purchased a typical air conditioning system installation requires 1-2 days.
Vortechs has teamed up with the top lenders in the home renovation services industry to provide you with excellent terms for you new heating and air conditioner installation service.
You can contact our installation department and they will guide you through from the free estimate, to the installation, and to the final inspection by the municipality for your location. Our friendly staff will make it as smooth and painless as possible.
Here at Vortechs Heating and Air believe you should have your heating and air system checked at a minimum of once a year. We perform a full heating and cooling inspection service check up during the months of September thru April. Your heating and AC systems experiences the harshest conditions from April thru October. So to ensure proper operation through those severely hot months we suggest the Fall through Spring checks.
Depending on of the option of Inspection service you choose can make that determination. Our basic heating and AC inspection service takes approximately 1.5 hours. Our top level Ultimate HVAC Inspection service can take between 4-6 hours.
This is a great question! There are many different types of filters out there on the market and telling you exactly which one you have would require a crystal ball. But in an attempt to be close, we recommend checking your filter monthly during the hot busy months of the cooling season. (Apr.-Oct.) If your filter looks yuck well change that little guy out. You as a home owner will know if you want to risk keeping that sucker in there! Your monthly check ensures that you are aware of it's current condition to ensure proper operation of your AC. (A clean AC is a happy AC and your bank account will like it too!)