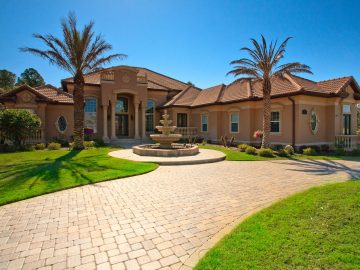 Heat Pump
Repair • Replace • Maintenance
We provide our clients with all the range of services for their central air heat pump systems. We will fix any faults and issues with your comfort system in a timely manner. Our highly experienced HVAC techs are the best in the industry. With ever changing technology our techs spend a lot of time with top manufacturers to hone their skills. Vortechs Heating and Air is here to meet your every comfort need so you can have no worries about your home!
All you need to do is contact our representative via phone or email and describe what is your issue. We will consult you and provide with a window of time that works best for your schedule.Our expert will visit you at the most convenient time for you.
We will then provide you with the best diagnostics in the industry. Our technicians use the best diagnostic tools that are present in the HVAC industry. At that time our service pro will present you with the options to cure your heat pump system ailments.
We have options to fit every budget!
We provide all the materials and services that you will need to get your heat pump system back working to manufacturers specifications. All of our pricing is up front with no hidden fees and are at a flat rate so their is no surprise at the end of our visit. WE DO NOT CHARGE you for any services that you have not approved.
Our service professional will answer all your questions. Vortechs Heating and Air guarantees all of our quality work and we provide amazing warranties for all our services. Our warranties towers over our competitors and you won't get better service elsewhere. We always stand for doing our job right the first time and at the highest level. We understand people value their time, money and their comfort!
Are the temperatures in your house not where you need them to be? Perhaps your heat pump just isn't working like it used to, or not at all. Vortechs Heating and Air has the drug-free, background checked professional technicians and the tools for your heat pump needs, repairs, replacements, and maintenance. We are your complete home air comfort specialists.
Call the HVAC specialists, Vortechs Heating and Air today for the heat pump service you need to ensure that it will keep you and your family in low cost, eco-friendly comfort all year!
Heat Pump Services
Heat pump repair
Heat pump service and cleaning
Reversing valves
Air handler maintenance
Compressor repair
Indoor air quality
Coil and duct sanitation
Air purification/ sterilization
Filter replacement
Control board check
Duct repair/reroute/modification
Heat strip additions
Wifi/smartphone thermostats
Residential zoning systems
Test accumulator
Weather sealing/home efficiency
Thermostat service
Voltage absorption system restoration
Air circulation system repair
Electrical control system renovations
Popular Questions
Without a thorough diagnostic evaluation we really couldn't answer this question. Our techs are equipped with the best tools in the industry to get your problem solved quickly and correct the first time. We do have options for every heat pump repair service that will fit your budget.
This is our number 1 pet peeve that we hear every single day about our competitors! Our service techs #1 job is to fix your heat pump unit and resolve your heating and cooling issues. If your system has a fault we can fix it. We have options for every budget to make repairs to your heat pump central air system.
We have honestly worked on heat pump systems that are over 20 years old. If there are parts available to repair your heat pump A/C system then we can fix it! Our goal is to provide you with services that fit your budget and selling a new comfort system is our service technician's last option for your issue.
This myth was started in… Well we aren't exactly sure when this myth was created but we can say this… Your heat pump is an AC system that has 2 jobs. Yes Heat pumps have more pieces and parts but the repairs aren't more expensive. Most straight air conditioner units have many of the same parts. The efficiency of heat pumps is where you recoup the initial upfront costs associated with the purchase of a new heat pump system.
Every new central heat pump installation renovation project requires a lot of expertise, knowledge and planning. No 1 home is the same as the next and the requirements vary. Our highly trained comfort specialists have the knowledge and expertise to guide you in the proper system to meet your needs. A professional heating and cooling system installations vary from $4000-$15,000.
Depending on the required application and products purchased a typical heating and air conditioning heat pump system installation requires 1-2 days.
Vortechs has teamed up with the top lenders in the home renovation services industry to provide you with excellent terms for you new heating and air conditioning heat pump replacement service.
You can contact our installation department and they will guide you through from the free estimate, to the installation, and to the final inspection by the municipality for your location. Our friendly staff will make it as smooth and painless as possible. You are in the right hands with Vortechs Heating and Air!