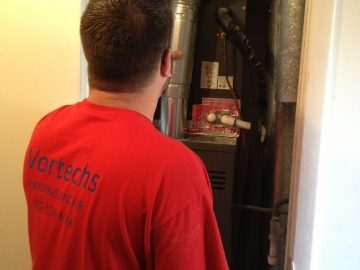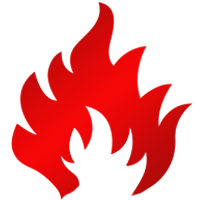 Heating
Repair • Replace • Maintenance
Don't wait for your home's heating and air conditioning system to breakdown when you need it most!
Preventative Maintenance keeps your heating, air conditioning and air quality systems in top working order. Poorly maintained systems cost more in repairs as well as to operate because they consume way more energy than that of a regularly maintained unit.
Even if you don't think you have a problem – knock on wood! Your heating and cooling system can break down without warning.
We at Vortechs Heating and Air understand that even minor repairs can become costly and requesting maintenance service may slip your mind. However, know that your equipment is in good hands with our company. Vortechs Heating and Air stands behind the quality of our work and our Preferred Service Club Plan is a great way to stay on top of your HVAC maintenance needs. There is no need to worry yourself about remembering to set up your yearly preventative maintenance as we will make a friendly reminder call to set up an appointment to ensure your equipment always runs properly.
We provide our clients with the best in the industry forced air furnace, heating and air conditioning system repairs and installation services. Our staff is continually training and improving on natural gas and propane furnace heating and cooling equipment technologies. It is extremely important that we stay on top of the ever growing world of forced air furnace heating and cooling technology as they have improved in greatly in efficiency. Natural gas furnaces along with propane furnaces provide heating and cooling options are 1 of the most popular in the HVAC industry today.
We provide high end and quality heating and cooling products and equipment that will suit your comfort needs. All of our furnace repair pricing is upfront with no hidden fees. All of the repair solutions for your forced air furnace heating and cooling unit repair services are clearly explained at the time of our visit to your home.
Our service technicians will answer all your questions pertaining to your furnace heating and air conditioning system repair projects. Vortechs Heating and Air guarantees the quality of workmanship and also provide extended warranty options too.
We always stand for doing our job at the highest level of quality! We also understand people value their time, money and comfort so our staff is here to provide a smooth repair service for you and your loved ones.
All you need to do is contact our customer service department via phone or schedule an appointment for service here on our website. We will consult you and provide you with options that will suite your schedule and availability. One of our experts will visit your home and perform an evaluation of the forced air funace heating and cooling system at the most convenient time for you.
Our highly trained service techs will also work to make sure your repairs are performed to your %100 satisfaction! We work to fulfill our goal and provide our clients with the most complete and thorough of central air furnace repair services. We aim to please and our team of experts wish to share that level of workmanship with you.
Call Vortechs Heating and Air for furnace repair and replacements, ventilation problems, and heat pump repair or furnace cleaning, and seasonal safety inspections. We are your complete Home Air Comfort Specialists.
Call the HVAC Specialists, Vortechs Heating and Air today for high-efficiency furnace installations that will keep you and your family in low cost, eco-friendly comfort all year!
Heating Services
Furnace repair
Furnace service and cleaning
High-efficiency furnace
Heat pumps
Indoor air quality
Coil and duct sanitation
Home protection- smoke alarms, co detector, whole house surge protector
Whole-house humidifier
Duct repair/ reroute/ modification
Wifi/ smartphone thermostats
Residential zoning systems
Ductless mini systems
Weather sealing/ home efficiency
Thermostat service
Filter replacement
Attic Insulation
Popular Questions
Here at Vortechs Heating and Air believe you should have your heating and air system checked at a minimum of once a year. We perform a full heating and cooling inspection service check up during the months of September thru April. Your heating and AC systems experiences the harshest conditions from April thru October. So to ensure proper operation through those severely hot months we suggest the Fall through Spring checks.
Depending on of the option of Inspection service you choose can make that determination. Our basic heating and AC inspection service takes approximately 1.5 hours. Our top level Ultimate HVAC Inspection service can take between 4-6 hours.
This has to be the #1 question our service department and customer service department receives the most about heating systems! First off our OFFICE STAFF are not highly trained HVAC technicians, (sorry guys) what they do here is help manage our highly experienced techs get to you as fast as possible. To be %100 honest no one in this company can answer that question without a thorough examination and diagnostics of your current heating issue! Rest assure WE DO HAVE the right guy for the job and for your comfort needs! As a side note we are not too keen on other companies diagnostic skills so if we haven't diagnosed the issue we really can't tell you what it will take for us to fix it! We do have free 2nd opinions. (Proof of diagnostics within the last 7 days required)
This is a great question! There are many different types of filters out there on the market and telling you exactly which one you have would require a crystal ball. But in an attempt to be close, we recommend checking your filter monthly. If your filter looks dirty, change it out. You as a home owner will know if you want to risk keeping it in there! Your monthly check ensures that you are aware of it's current condition to ensure proper operation of your heater. (A clean filter is a happy heater and your bank account will like it too!)
Natural gas and Propane heating systems generally have many more moving components than a heat pump air conditioning system does. There are many other vital inspections that are required with natural gas and propane heating system that we highly recommend be performed yearly. We say this for the safety of you and your family. Contact us today to schedule service.
We get this question a bunch, most natural gas and propane heaters today do not have pilots. If your heater is not working and making warm air you should really consult a professional such as us to remedy your heaters issue. Gas furnaces can be very dangerous if not repair properly! In today's age where people buy parts off the internet and perform DIY repairs, we strongly suggest against making any repairs to a piece of equipment that has the potential to burn down your house or kill you silently. (CO is a silent killer)
Vortechs Heating and Air has teamed up with the top lenders in the home renovation services industry to provide you with excellent terms for you new heating and air conditioning heat pump replacement service.
When you have natural gas and propane appliances Vortechs Heating and Air highly recommends using a CO detector for your home. These detectors can be a life saver! CO is colorless and odorless and can cause symptoms like the FLU but in actuality it may be CO poisoning.