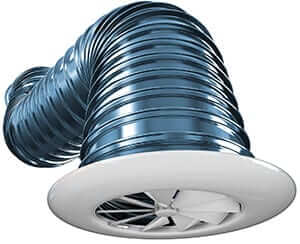 Service Overview
We provide our clients with exceptional central air duct work system repairs and installation services. Our staff is continually training and improving air distribution system technologies. It is extremely important that we stay on top of the ever changing world of duct technology as it has improved the efficiency and operations of the new air conditioning and heating equipment built today.
We provide all the materials and the equipment that will suit your comfort needs. All of our duct repair pricing are upfront with no hidden fees. All of the repair solutions for your air distribution ducting repair services are clearly explained at the time of our visit to your home.
Our managers or comfort specialist will answer all your questions pertaining to your air distribution system repairs and installation projects. Vortechs Heating and Air guarantees the quality of workmanship and also have extended warranty options too.
We always stand for doing our job at the highest level of quality! We understand people value their time, money and comfort so our staff is here to provide a smooth repair and installation service for you.
All you need to do is contact our representative via phone or email and describe what your issues are. We will consult you and provide you with the list of options that will suite your duct repair needs.
Our expert will visit your home and perform an evaluation of the air distribution system at the most convenient time for you.
Our experts also work to make sure your repairs are performed to your %100 satisfaction! We work to fulfill our goal and provide our clients with the most complete and thorough of central air duct repair services. We aim to please and our team of experts wish to share that level of workmanship with you.
Vortechs Heating and Air CENTRAL AIR DUCT REPAIR SERVICES
Broken Duct Work
Leaky Duct Work
Surgical Quality Air Filtration Systems
Uneven Heating And Cooling
Popular Questions
Faulty air distribution systems are the culprit for poor indoor air comfort. Making sure your duct system is adequate for your home's heating and air conditioning equipment is vital to proper operations.
At Vortechs Heating and Air we do not perform duct cleaning services. The process in which ducts are cleaned can be very harmful to your Florida air distribution ducts. The materials they are manufactured with are not designed to be cleaned in most cases. Side Note: Cleaning duct work does not make your home heat or cool better!
Vortechs Heating and Air has teamed up with the top lenders in the home renovation services industry to provide you with excellent terms for you new heating and air conditioning duct repair and installation services.
In many situations the air distribution duct system has been compromised due to age or lack of proper sealing procedures. Many times ducts have been damaged by people being in your attic and accidentally damaging them, this will cause dirty or contaminated air to enter the home unfiltered. Lastly in many instances the air filtration system is not adequate to remove the dust and debris for them air.